Hayfield Fell Races
This site contains information about fell races held in the Hayfield area - dates of coming races, results of past races, photos and other resources. Most of the information is accessible from this page - scroll down or follow the links below.
Links - Links to related resources, running clubs and organisations.
About the results pages - Information on how to make the best use of the results pages generated by this site.
Feedback - How to contact the maintainer of this site.

The Archive - Where bits of this page go when they become out of date. Try here if what you're looking for appears to have vanished.
Photo Gallery - A collection of local race photos.

Statistics - Here are some tables gathered from the race data on this site. Please let me know of any errors, possible improvements or ideas for other stats.

Race Statistics - entries broken down by age and gender for all races on this site.
Category Records - fastest times in all the vet categories for the local races.

Find race results - here's the INDEX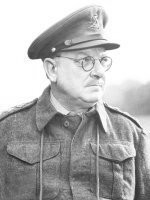 ... and fetch my Walshes, Wilson, there's a good chap ...
Latest news:
Site updated: 11 Jan 2022
Races in 2022
- this site has not been updated much since Covid arrived back in 2020. However, it looks like some things will be returning to normal in 2022 and a number of races have publicised dates. Here is a short list and I will try to bring the rest of the site online and up to date in due course. Note that the 3 Days in May races have shifted by a week to 20-22 May.
LINKS
ABOUT THE RESULTS PAGES
Index

All of the race results are listed on an index page. From there you can click on a race to see the results for that race. Click here for the INDEX

Sorting

On each results page (and also on the index page) you can click on the column headings to redisplay the page sorted on the column. For example, clicking on the Cat link will show relative placings in each age category. You can also use the SORT M/F link to display male and female results separately. Sorting by Pos or Time will show the results in their usual form.

Searching

The names of the runners on the results pages are also links which you can click to display that person's results for all the races on this site. Where there are more runners with the same surname you will find another link which will list results for all runners with that surname.

Printing

To get a 'clean' copy of a page without any links use the PRINTABLE link.

Statistics

Use the STATISTICS link to get some simple statistics about a race.

Site info

The site was created on 6 Jun, 2003.
FEEDBACK
I welcome comments, corrections or suggestions for improvements to this site. Please email me,
Steve Temple